Our Location
Why come to the San Juan Islands, Gulf Islands and Desolation Sound?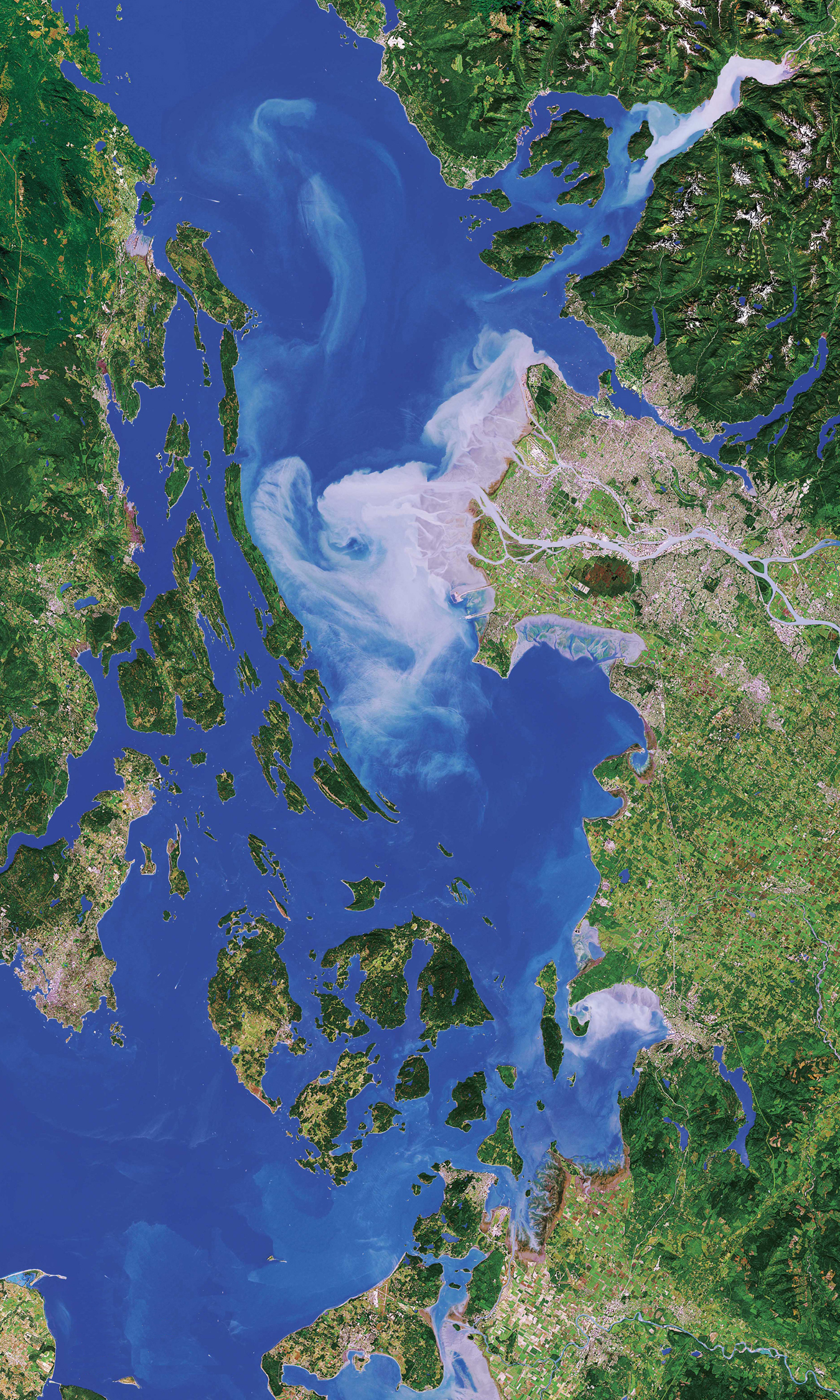 Some 450 islands dot the San Juan and Gulf Islands archipelago. Hundreds more lead north to Desolation Sound and Princess Louisa Inlet. First discovered by Europeans in 1790, the islands have become a cruising paradise! The islands are shielded from ocean storms by 300 mile long Vancouver Island. And they lie in the rain shadow of Washington's Olympic Mountains. The result? Sunny, protected, line-of-sight cruising among picturesque, forested islands.
Come explore our islands. Gaze in wonder at the pod of Orcas broaching off your port bow. Laugh as the Dahl's porpoises play in your wake. Marvel as bald eagles join you in fishing for salmon. Walk along a beach or down one of a thousand nature trails. Explore the island communities of Roche and Friday Harbors, or taste a bit of Europe in Victoria, BC. Enjoy the beautiful sunset from your own secluded cove. Eat fresh crab and barbecued salmon for dinner. Or oysters, straight from the rocks in Desolation Sound. Wish on the first brilliant star before counting them one by one until you run out of numbers.
Cruising the islands has become for some, a way of life. Even for those who spend but a short vacation here, the memories of each day invite one back to the beauty of the islands and the hospitality of its people. Please come and see for yourself. And welcome aboard!
Our Office
The San Juan Sailing/ San Juan Yachting office is located at Gate 3, Squalicum Harbor, in beautiful Bellingham Washington. It is an excellent departure point for visiting both the San Juan Islands and the Gulf Islands. Bellingham offers an international airport (BLI), several bus stations, car rentals, and an Amtrak station. It also offers a number of grocery stores and chandleries to help you prepare for your charter.
San Juan Sailing/ San Juan Yachting
2615 South Harbor Loop Dr, #1
Bellingham, WA 98225