Docking Endorsement (ASA 118)
Overcome Your Fear of Docking in Tight Fairways!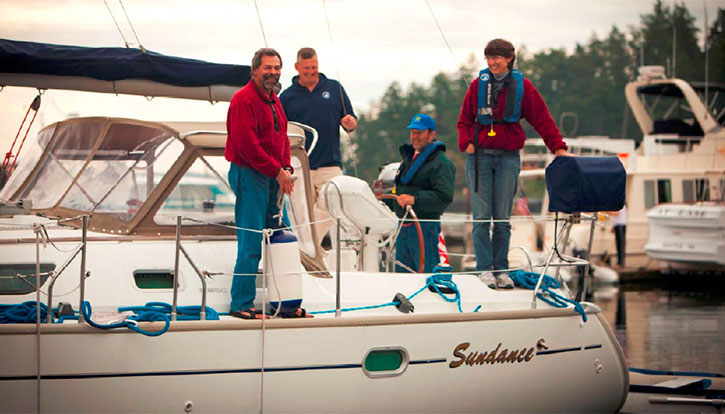 Two-day Docking Course
Docking can be stressful for all levels of sailors! This ASA on-the-water course is designed to instill confidence and teach skills needed for maneuvering and docking. To dock competently requires an understanding of the forces acting on a boat, how you can control them, and lots of practice! You will learn skills that will come in handy in many different locations and circumstances. Experienced and novice sailors alike will learn the theories behind docking and enjoy ample helm time and line handling practice to enhance your skills. The course includes lunch on Saturday, breakfast and lunch on Sunday, as well as the opportunity to stay overnight on the boat. Enjoy dinner out with a wide selection of dining opportunities nearby.
Tuition:
Includes ASA certification
$395 Includes lunch both days and breakfast Sunday
Prerequisite:
Pre-study of sailing terms and principles, and a desire to learn to sail.
2018 Course Dates (classes occur Saturday through Sunday):
April 7-8
April 14-15
April 21-22
April 28-29
May 5-6
May 12-13
May 19-20
Textbook:
Docking Techniques by Tom Tursi
Order texts online through ASA/American Sailing Association, through Amazon or iBooks.
Please contact San Juan Sailing School at school@sanjuansailing.com or 360-671-8339 to register for your course and to confirm course date availability. This is a non-smoking course.